Last Updated on September 2, 2022
Australia, home of fantastic surf beaches, coffee culture, laid-back locals, cute koalas and… surprisingly strict quarantine laws. For a seamless trip, here's our list of things to know before you travel to the Land Down Under. Use this checklist handy before you fly Australia.
Before you fly
1. Visa requirements
No matter how long you're planning to visit Australia, you need a valid visa to enter the country, including for short stopovers. You can apply for some visas online, such as a visitor visa, eVisitor visa, or Electronic Travel Authority visa if you're travelling as a tourist. If you're planning to work or study in Australia, you'll need a different type of visa for longer stays. To find out which visa is the right one for you, make sure you check out the Visiting Australia page on the Australian Government's Department of Home Affairs page to see which visas are available.
Note: While some countries require your passport to be valid for at least six months, Australia has no minimum passport validity time, so you can enter Australia as long as your passport is valid. However, some countries require your passport to be valid for at least six months on your return, so it's best to check with your government's website to see what rules apply to you.
2. Quarantine laws are strict
Australia is a beautiful island with unique landscapes, and is free from certain pests and diseases. To keep it that way and maintain a thriving agriculture industry, the Australian Government takes quarantine laws very, very seriously. When you arrive in Australia, you need to declare all food, plant material and animal products to ensure nothing nasty is being brought into the country by mistake. This includes seeds, fruits, feathers, leathers and skins, and anything made of wood. You'll be given an Incoming Passenger Card on your flight, which you'll need to fill out and declare any goods you have on you. If the items are deemed low-risk, they'll be returned to you. But if the biosecurity officers at the airport believe they present any sort of threat, they'll be confiscated and you may need to pay a fee. If you are travelling with prohibited goods and don't declare them, you can also be faced with hefty fines.
It's always a good idea to familiarise yourself with the quarantine laws of Australia before you pack, and if you're not sure whether you need to declare an item or not, declare it anyway.
Note: Each Australian state and territory also has border quarantine laws, and certain food and plant products need to be declared before you enter another state or territory, or move around within each state. You can face on-the-spot fines for taking prohibited items across borders.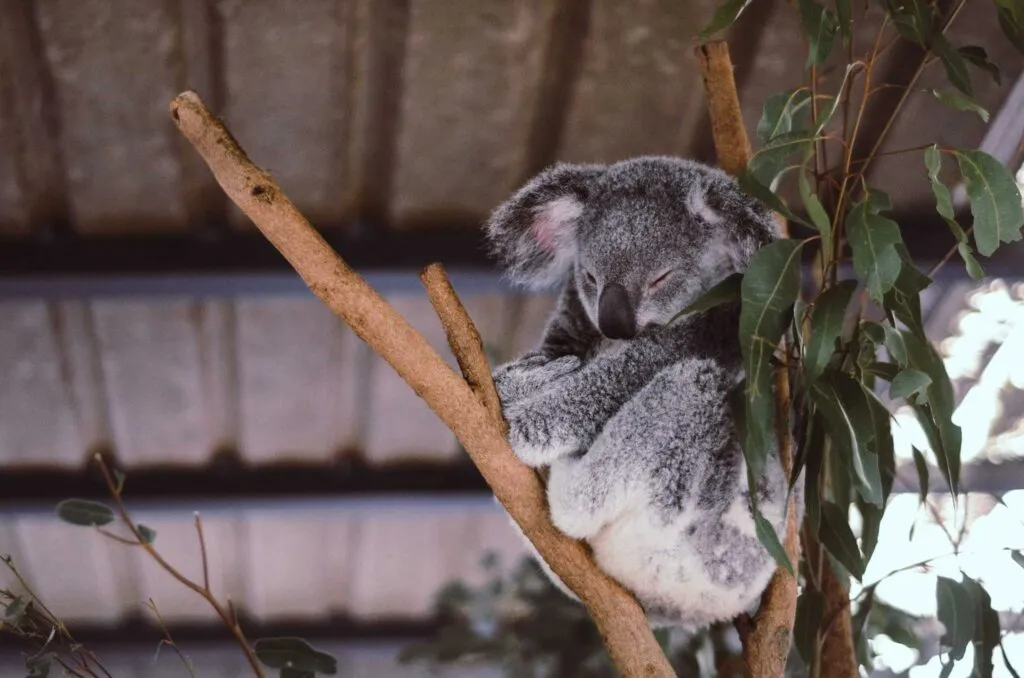 3. Be prepared for the weather
It snows in parts of Tasmania, New South Wales, Victoria (and even Queensland occasionally!). It's very hot and humid up north in The Top End for most of the year. Melbourne is known for four seasons in a day (think hot and sunny, then windy, then rain and storms, then sunshine again in less than 48 hours). And Australian summers in general are hot and sometimes harsh, and the mercury rising above 40 degrees celsius is normal for most of the country several times a year. In short, be prepared and do a bit of research into the weather forecasts for the regions you're visiting.
Sunburn, dehydration and heat stroke can all occur if you don't prepare adequately for the weather. UV rays are especially strong in Australia, so it's important to wear sunscreen and reapply regularly (most sunscreen sold in Australia is SPF 50+), and keep hydrated with plenty of water throughout the day.
As an iconic SunSmart ad has told Australians for decades – remember to Slip, Slop, Slap; slip on a shirt, slop on a sunscreen and slap on a hat to protect yourself from the sun, even in cloudy weather. The beaches in Australia are gorgeous, but are not quite as fun if you're sporting a shade of lobster from sitting in the sun too long without sun protection.
4. Plan your trip – Australia is a big place
Think you'll fly into Sydney, pop into Melbourne, have a look at the Great Ocean Road before checking out Uluru the next day, then snorkel the Great Barrier Reef? Wrong. This island-continent is huge, and this sometimes gets underestimated by travellers. Australia is the sixth largest country in the world, and is roughly the same size as the US, so you need to be prepared for long distances between places.
When planning your trip, give yourself plenty of time to explore the country. You simply can't see all of Australia in just two or three weeks. If you want to see different cities, flying is your best bet (unless you're planning an epic road trip). You can book tours that cover off some of the main Aussie icons – like going into the Outback to see Uluru – from major cities like Melbourne or Sydney, but there will still be a lot of travel time involved. Going into your trip with an idea of the distances between places will help you plan a smoother holiday and avoid disappointment.
If you try and see too many places in a short amount of time, you'll feel rushed and won't be able to slow down and enjoy what this beautiful country has to offer. If time is not your friend and you can't travel around for more than a few weeks, consider spending more time in fewer places to really enjoy them.
When you get there
5. Know your transport options
When you step off the plane, whether you're an international or domestic traveller, an airport transfer is the easiest and most convenient way to get to your destination. Jayride.com can help you out with that part – compare and book your transfers here.
Each state in Australia has its own public transport system. Melbourne has trains, buses and trams that you can use by purchasing a Myki card. In Sydney you can catch trains, buses and ferries to get around using an Opal card, and Brisbane has a go card. Each public transport card is specific to that state though, so you'll have a bit of trouble if you try to use your Melbourne Myki card in Sydney.
6. Who do you tip?
Unlike the USA (see our article on travelling to the USA for advice on tipping in the States), tipping in Australia is not mandatory and is usually reserved for exceptional service. Most waiters, taxi drivers, bartenders and hotel staff receive a decent, liveable minimum wage in Australia, so are not reliant on tips to supplement their income (the minimum wage in Australia is one of the highest in the world).
Of course, if you feel the service was fantastic, tips are always welcome. Cafés, restaurants and bars often have tip jars, or you can round up your bill when you pay at the end. 10-15 per cent is usually the standard if you do tip.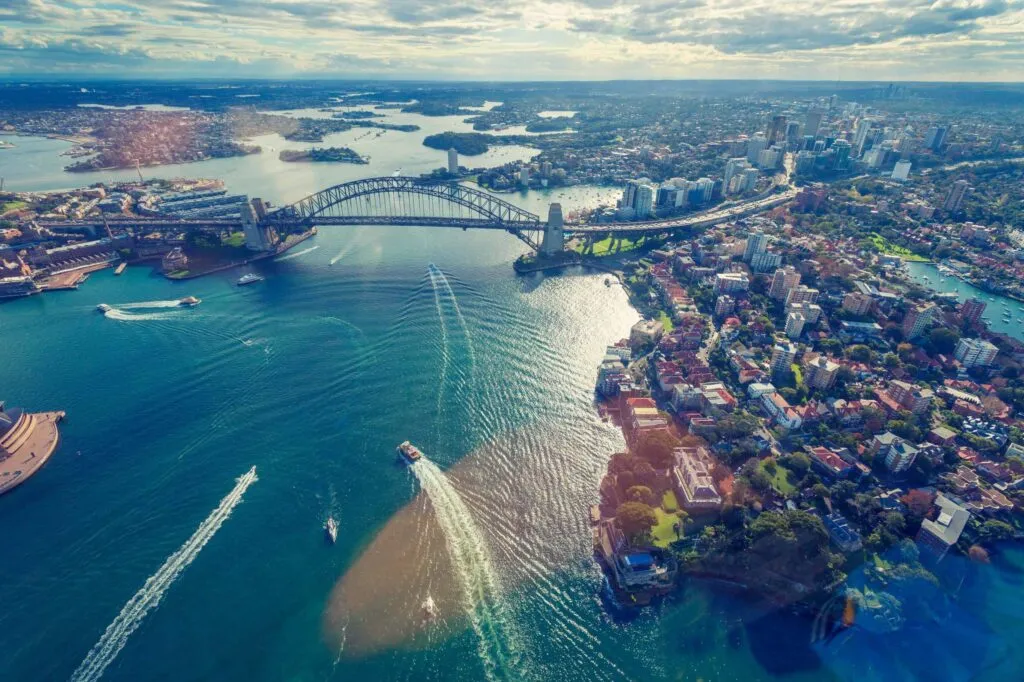 7. Swim between the flags
Visitors flock to Australia for the gorgeous beaches to swim or surf, and who can blame them? But the beaches here can have hidden dangers – rips, caused by strong currents that can sweep you out to sea, so it's important that when you visit an Australian beach you find one that is patrolled by lifesavers, and always swim between the red and yellow safety flags. While most beaches are patrolled in the warmer summer months, popular beaches like Sydney's Bondi are patrolled all year round.
8. Understanding the Aussie language
'Shaz nicked off to the milk bar for a sec, she's spewin' cause we ran out of dead horse this arvo, but it was a cracker of a barbie, had a few snags, would have put Bunnings to shame, right!'
While not every Australian may say this to explain their friend Sharon, who was cranky, went down to the shops to pick up some tomato sauce for their fantastic afternoon barbecue, there are a few colloquial words and phrases that are useful to know when you arrive in Australia:
Arvo = afternoon
G'day = hello
You ripper = how fantastic
Beauty = great!
Bush tucker = native, outback food
Brekkie = breakfast
Bikkie = biscuit (including crackers!)
Bogan = an uncouth Australian
Cozzie = bathers
Doona = duvet
Have a gander = have a look
Grog = alcohol
Idiot box = television
Lollies = sweets, candy
Mozzies = mosquitoes
Pav = pavlova, a sweet dessert made of meringue and usually topped with cream and fruit
Thongs = flip flops, jandals
Tea = dinner, an evening meal
Trackie Dacks = tracksuit pants
Youse = the plural of you
Zonked = really tired
Sunday Sesh = a day of drinking on a Sunday
Yeah nah = No
Nah yeah = Yes
Chips = crisps
Hot chips = fries
Scorcher = a hot day
Extra tips:
There's three time zones in Australia that change to five when Daylight Savings Time kicks in (October – March). Make sure you know which time zone you're in when checking flight and airport transfer times.
For emergencies, dial 000 for police, fire or ambulance.
Australians drive on the left-hand side of the road. Watch out for wildlife such a kangaroos and wallabies, especially around dawn and dusk when driving on country roads, as this is when they're most active and at risk of being hit.
Vegemite is a yeast-based local delicacy, usually spread on toast. But if you're trying it for the first time, don't spread it too thickly! A thin smear with butter will suffice, lest you want a overpowering mouthful of salty, malty flavour.
Whether you're a domestic or international traveller, make your trip Down Under easy and hassle-free by organising your airport transfer before you fly – that's one less thing to think about before your trip. Book on Jayride.com today.
Have you booked your trip to Australia and need some travel tips for Melbourne or Sydney? Have a gander at our articles on what to do with 24 Hours In Melbourne and Sydney, as well as 6 Unmissable Day Trips From Sydney – Beauty!