Looking for an extra spooky Halloween getaway? From the ruins that inspired Bram Stoker's Dracula to the voodoo magic of New Orleans, these destinations are sure to fright and delight!
Salem, Massachusetts
We couldn't write a list of spooky, haunted destinations without getting the most infamous one out of the way. Salem, Massachusetts is known for the Salem witch trials of the late 1600s, when more than 200 people were accused of practising witchcraft, and 19 of them were executed by hanging, making it the deadliest witch hunt in US history.
A gruesome legacy, yet a fascinating history that the town certainly embraces. More than 250,000 people descend into Salem for Halloween, where they are treated to spooky witch shops, costumes, parades, a Halloween ball, séances, and other Halloween-themed parties and activities. For a run down of the city's 'frightfully fun Halloween events', check out their website.
One of the most popular attractions is the House of the Seven Gables, the inspiration behind the chilling novel of the same name by Nathaniel Hawthorne. Visitors speak of seeing spirits and hearing ghostly footsteps, so enter if you dare!
How to get there: Fly into Boston Logan International Airport then book an airport transfer to Salem, a 35-minute drive from the airport. Prices for a private transfer start from USD$61.
Sleepy Hollow, New York
Just 30 miles north of New York City lies the village of Sleepy Hollow, the birthplace of the legend of the Headless Horseman. So infamous is this legendary tale that it was turned into a movie starring Johnny Depp in 1991, and come Halloween the town is certainly anything but sleepy! The 300-year-old Philipsburg Manor becomes a haunted mansion with creepy ghouls, ghosts and witches delighting and frightening guests, while the Great Jack O'Lantern Blaze is an impressive display of more than 7,000 hand carved pumpkin lanterns that visitors can walk around.
For 15 days throughout October, Sleepy Hollow turns into a Halloween-lovers dream… or nightmare? One thing's for sure, it puts the treat into 'trick or treat'!
How to get there: Fly into John F Kennedy Airport or LaGuardia Airport and then book an airport transfer upstate to Sleepy Hollow. Private transfers from JFK to Sleepy Hollow start from just USD$61.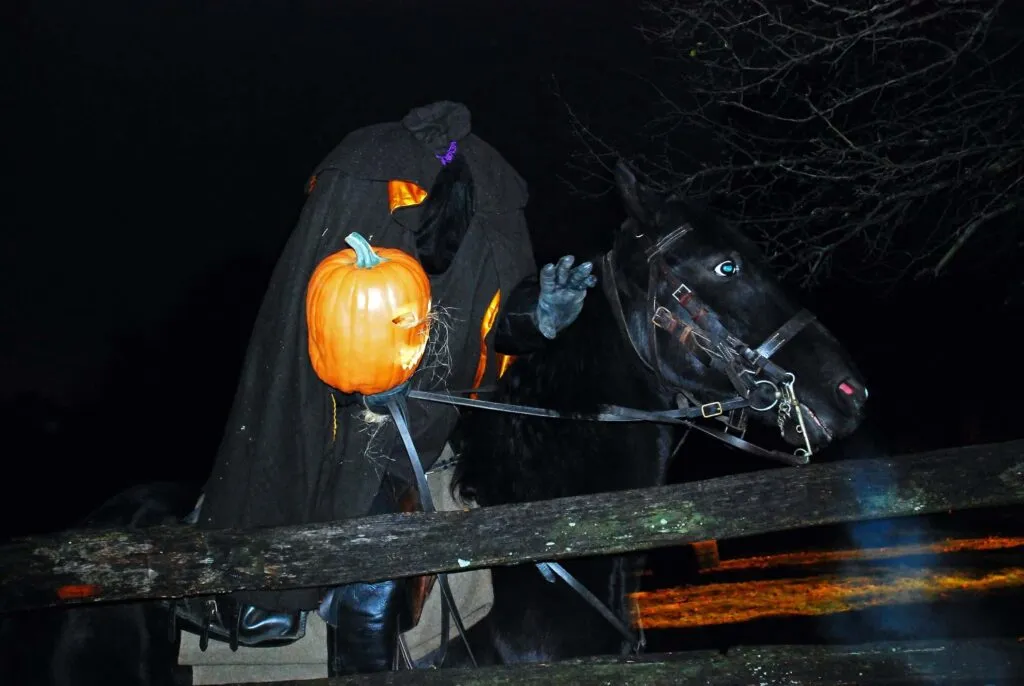 Old Melbourne Gaol, Melbourne
One of Australia's most infamous characters, Ned Kelly was a bushranger who was notoriously hanged at the Old Melbourne Gaol in 1880 after the legendary shootout in Glenrowan that led to Kelly's arrest.
Nowadays, visitors to the gaol can see what life was like for the men and women imprisoned here between the mid-1800s and 1929, before it closed down. Those seeking something a little bit spookier though can opt to spend a 'Night in the Watch House', an immersive experience that transports you back into the world of Underbelly Melbourne and the dangerous characters who dominated that gangster scene. Or choose to go on a ghost tour and explore the history of the gaol at night, trying to spot some lost spirits…
How to get there: Fly into Melbourne Airport or Avalon Airport. Melbourne Gaol is in the Melbourne CBD and is easily accessible by airport transfer from each airport. Shared shuttles from Melbourne Airport to Old Melbourne Gaol start at just AUD$16.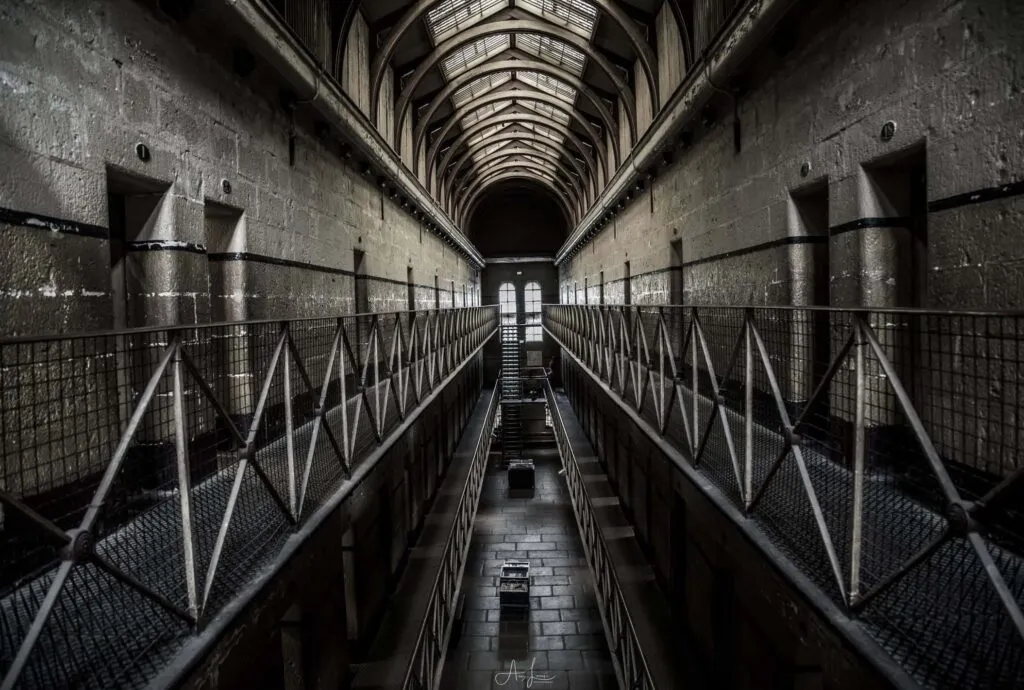 New Orleans, Louisiana
A touch of voodoo magic here, a sprinkling of debauchery there, and loads of music – Halloween is an extravagant party in New Orleans, second only to Mardi Gras. Considered one of America's spookiest cities, if your idea of a good time is an equal mix of ghouls, ghosts and great fun, then New Orleans is the place to be for Halloween. The Voodoo Music Festival kicks off for three days in October, attracting the likes of Childish Gambino, Mumford and Sons, Marilyn Manson and Arctic Monkeys to its stage in 2018 on Halloween night, or choose to watch the annual walking parade wind its way through the French Quarter.
Haunted houses, voodoo shops, street parties; New Orleans celebrates Halloween in a way the city know best – with a great big party!
How to get there: Fly into Louis Armstrong New Orleans Airport and book an airport transfer into the heart of the city. Shared shuttles to the French Quarter start from just USD$26.
Whitby, England
If you thought this pretty, quiet village on the Yorkshire coast of England had nothing to offer in terms of a spooky Halloween frights, think again! One of the most iconic gothic novels of all time – Dracula – was inspired by this very town, after author Bram Stoker spent four weeks in Whitby. While it may look peaceful enough during the day, at night the ominous ruins of Whitby Abbey loom out of the darkness over the small town, and you just imagine a nefarious vampire hiding away in the remains, waiting for his next victim…
Closest airport: Leeds Bradford Airport
You might also like: 11 Destinations That Inspired Your Favourite Books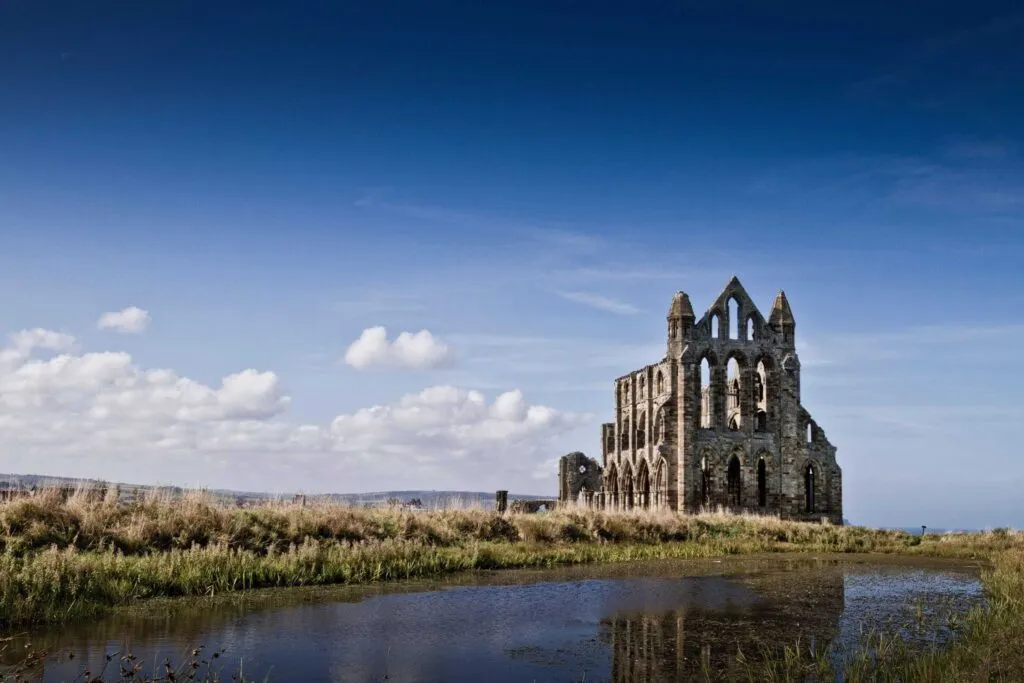 Stull Cemetery, Kansas
Any cemetery is likely going to have an unnerving air about it, but Stull Cemetery in Kansas is especially sinister – legends say it's one of the seven gateways to hell itself! The tale goes that there's a secret stairway that is near-impossible to find and only ever visible on the Spring Equinox, and of course, Halloween. There are also stories of witches being buried here by local townspeople, making Stull Cemetery a hotbed of paranormal possibilities.
Don't think that you'll have much luck scoping out the place though to find the infamous steps; locals are known to shoo off curious visitors who trespass on the land, so perhaps this one will simply remain an urban legend.
Closest airport: Kansas City International Airport
Stanley Hotel, Colorado
This spooky hotel is a great Halloween destination for fans of the spine-chilling Stephen King novel, The Shining. King spent time in the hotel in room 217, which inspired his terrifying story of the caretaker family who are overcome with terrifying visions and violence in the isolated hotel. Turned into an equally chilling film starring Jack Nicholson, a visit to this hotel offers guests haunted ghost tours, eerie stories of the hotel's past and the role it played in one of the most terrifying books of all time.
How to get there: Fly into Denver International Airport and book an airport transfer to the Stanley Hotel in nearby Estes Park. Private transfers start at just USD$61.
You also might like: Local's Guide To Denver
London
We couldn't narrow down to one place in London; the city is filled with allegedly haunted places that will keep you frightfully busy for days. From Highgate Cemetery, said to have been plagued by a blood-sucking vampire during the 1970s, to the Tower of London, an infamous fortress with a dark history and the final resting place of British Royalty such as Anne Boleyn, and Jack the Ripper's murderous history in East London, there are ghost stories aplenty lurking in everything from pubs to stations and houses. If you want to try your luck at ghost-hunting this Halloween, then London is the city for you.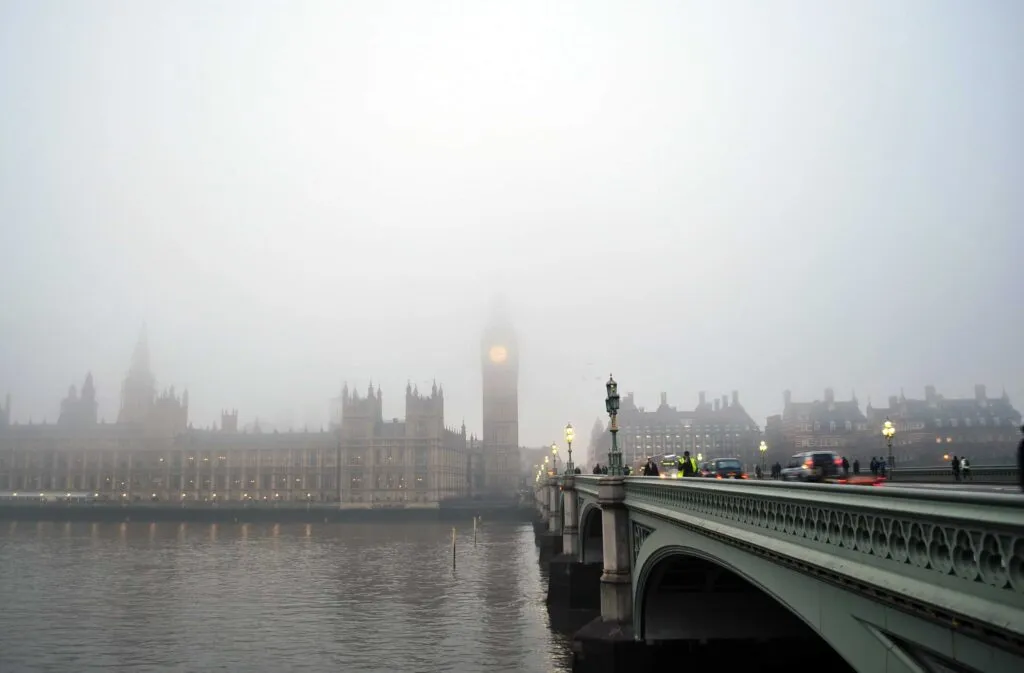 How to get there: London has five airports – London Heathrow, London Gatwick, London Luton, London City and London Stansted. Pre-booked airport transfers are available from each airport into central London on Jayride.com.
You might also like: 24 Hours In… London
The only thing more frightening than a haunted hotel is being stranded at the airport with no way to get to your hotel. Take the fright out of exorbitant taxi meters and pre-book your airport transfer on Jayride, so the only scary thing about your Halloween trip are the ghosts!