Last Updated on October 7, 2022
Los Angeles, California!
Los Angeles (LA) is a massive city with something for everyone. There are some very good reasons it grew from a tiny pueblo in the 1880s to become the second largest US city by the 1980s. The greater LA area has an abundance of sun, sandy beaches, famous movie stars, theme parks, vibrant culture, outstanding food, scenic parks, great museums, fantastic shopping, competitive sports franchises, and large convention centers. It is truly a first-class tourist and business destination. The San Bernadino and Gabriel mountain ranges sit nearby with six ski areas in a two-hour drive. Still not enough for you? Take a three-hour drive, and you can be in Tijuana, Mexico!
Los Angeles, sometimes referred to as "The City of Angels," has a subtropical climate, with hot, dry summers and a mild winter rainy season, often characterized as a Mediterranean climate. Because of LA's lower latitude, winters are much milder than the actual Mediterranean. On the other hand, summers are a little cooler due to the colder currents of the Pacific Ocean. In an average year, Los Angeles will see 147 sunny days and 116 partly sunny days. That adds up to an impressive 263 days a year of sun! Remember your sunglasses, sunscreen, and a sunhat when visiting, especially if you plan on heading to one of the area's famed sandy beaches.
> Book a Car Service to and from Los Angeles Airport
Los Angeles Airport Guide
Because the Los Angeles metropolitan area is home to over 13 million people, there are multiple major airports with commercial service. They include the Los Angeles International Airport (LAX), Hollywood Burbank (BUR), John Wayne (SNA), Ontario (ONT), and Long Beach (LGB).
This post focuses on LAX car services, but most of the information applies to any of these regional airports, and you can use Jayride to book an airport car service at all of them.
When people refer to the LA airport, they are talking about LAX. And with good reason. Based on passenger count alone, LAX is the second busiest airport in the United States and the third busiest in the world. It sprawls over 3,500 acres of land (1,400 hectares). It is a major take-off point for flights all over the globe, especially to Latin America. Ninety-six airlines fly in and out of the LAX airport, and it is a major hub for more airlines than any other US airport.
The passenger terminals at the LAX airport are arranged in a horseshoe shape. You can move between terminals via shuttle buses and inter-terminal walkways. There will soon be an exciting new way to move around the airport. Read on!
> Click Here for LAX Terminal Map
LAX is in the final stages of a $15 billion modernization project that has taken over a decade to complete. If you visited the airport in the past and felt frustrated by some of its amenities, take heart – your concerns have been taken seriously and addressed! An automated train, the centerpiece of the LAX renovations, will efficiently transport passengers between terminals. There will also be surface road improvements, a new rental car center, remodeled terminals, more dining and retail space, 1.27 miles (2.04 km) of new escalators, 1.07 miles (1.72 km) of new elevators, improved baggage claim areas, new aircraft gates, and even upgrades to the runways. Almost all of the improvements are done or are slated for completion in 2023.
Car Services, Los Angeles Airport
Because of the large number of passengers passing through LAX daily, Los Angeles airport transportation is plentiful, with great options for every budget, destination, and style. This is especially true of airport car services.
Airport car service simply means traveling to and from the airport in a passenger vehicle with a professional chauffeur. To make things run smoothly, reserve an airport car service before travel. However, if you didn't have the time or forgot to do this, reservations can still be made after your plane lands.
LAX airport car services are popular because it is less stressful and less complicated than taking a taxi, renting a vehicle, or navigating the complex Los Angeles buses, train routes and schedules.
Since so many movie stars and other rich and famous people live in the LA area, Los Angeles airport limo services are about as extensive as you'll find anywhere. The feeling of luxury one has from riding in a chauffer-driven limousine is absolutely sublime.
According to Yelp reviews, the highest-rated Los Angeles airport car service companies include Reliable Town Car & Limousine Service. Reserve Denny's Transportation, Black Car Connection, Executive Car Service, and Valley Car Service.
Also remember to book car service to LAX at the end of your stay as well.
For best results, use Jayride to book your airport transportation service when heading to, staying in, or getting ready to leave LA. You won't regret it!
Shuttle Service, Los Angeles Airport
There are shuttles from the Los Angeles airport to almost anywhere you need to go in the LA area. The shuttle pick-up area is on the lower level regardless of the terminal where your flight deplanes. Follow the signs to baggage claim and ground transportation. Go through the doors to the outside, and cross the one-lane dropoff road to the concrete island. Then look for the overhead signs indicating shuttle pick-up locations. Attendants can guide you if you feel unsure where your shuttle will stop.
At the end of your trip, the shuttle to LAX will drop you off at the departure terminal of your airline. These are on the upstairs level of the terminal.
Taking a Los Angeles airport shuttle is often the most economical way to get to and from LAX. Many hotels and resorts offer free shuttle services. It doesn't get more economical than FREE!
Note that the once ubiquitous blue SuperShuttle vans are no longer in service. Unfortunately, this extremely popular shuttle bus company has gone out of business. If you search for SuperShuttle on the Internet, it will probably lead you to SuperShuttle Express, which, although it may meet your needs, is an entirely different company.
> Book a Car Service to and from Los Angeles Airport
What are Airport Transfers?
If you hear the term "airport transfer" and are confused about what it is and what or who is being transferred, we'll clear that up here. "Airport transfer" simply refers to travel to and from an airport in a shuttle, limousine, chauffeured passenger car, or similar service. Airport transfers are usually reserved before travel but can also be booked upon arrival.
Using other options such as taxis, rideshares like Lyft and Uber, public buses and trains, or getting a ride with a friend or relative are not considered airport transfers.
We hope you use Jayride to book airport transfers to and from LAX and other airports. Jayride is your friendly airport transfer expert!
Prices
The cost of a private car service in Los Angeles, as with anywhere, depends on the company you are using, the kind of car, and the distance traveled. The prices in this section should be used as a rough guide only.
Shuttles from Los Angeles airport tend to be the most economical but the least luxurious. As mentioned before, many hotels and resorts offer free shuttles to and from LAX. There are also private shuttle companies that serve LAX and will take you directly to your destination. A round-trip shuttle from LAX to Anaheim (about 40 miles / 65 km), where the Disney resorts are located, costs around $45.
Los Angeles town car services are also available; a professional chauffeur picks you up at LAX and drives you to your destination in a private town car. These range from about $95 to $180 one-way if you're going to downtown LA (about 18 miles / 30 km), and from around $100 to $250 if you're heading as far as Anaheim.
A ride in a limousine from LAX to Anaheim can be as little as $140, or as much as $500 or even more, depending on the car, the company, and the amenities.
Tipping
Driving in LA is not easy. It's a huge, congested city with an incredibly extensive system of highways and byways, traffic jams, and aggressive drivers who speed and weave through traffic as if it were an obstacle course. Professional chauffers are experts at remaining focused among the chaos and knowing the city like the back of their hand. When you safely arrive at your destination, leaving the LA traffic stress to your chauffeur, it is customary to tip them for their service. Consider a gratuity of between 15% and 20%, or more if traffic was particularly treacherous or the service was exceptional. If you ride a free shuttle bus, a typical tip is usually $1 to $2 per person, but even $5 to $10 or more is common with excellent service – and appreciated!
Explore the City of Angels: The Top 10 LA Attractions You Need to See!
1. Beaches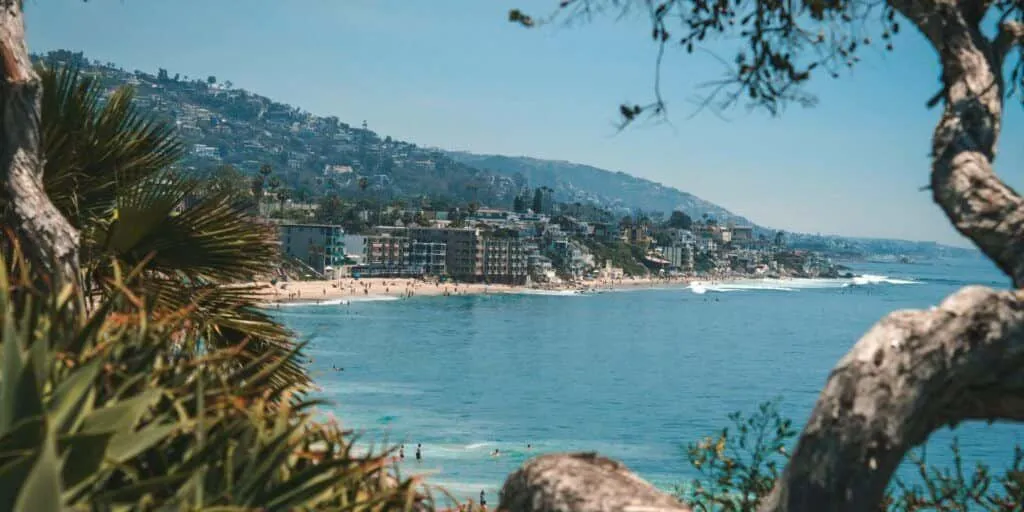 The names ring familiar for those who have never stepped foot in Southern California: Laguna Beach, the Santa Monica Pier, Redondo Beach, etc. Los Angeles area beaches are famous not only for the sand, sun, and surf but also for their starring roles in hundreds of movies and TV shows. For this reason, many of their names and landmarks are recognized the world over. For example, the trendy and common film location, Venice Beach, one of LA's most iconic beaches, is popular among locals, tourists, and people-watchers. Known for its boardwalk, surfers, street performers, and muscle-bound weightlifters, Venice Beach encapsulates the eclectic Southern California lifestyle like few other destinations.
Santa Monica State Beach is a favorite among tourists and locals alike. The soft-sand beach is 3.5 miles long, home to the Santa Monica Pier, and is within walking distance of many popular restaurants, shops, and hotels.
Other great LA area destination beaches include Hermosa Beach, Carbon Beach (also known as Millionaire's Beach), Leo Carillo State Park, Point Dume State Beach, and El Matador State Beach.
2. Theme Parks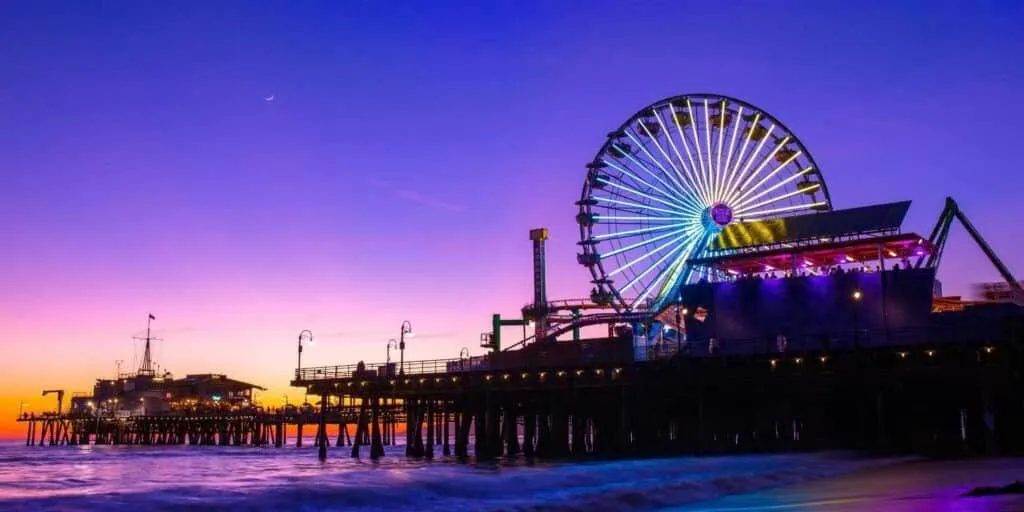 The Disneyland Resort, often referred to as "the Happiest Place on Earth," consists of Disneyland and the Disney California Adventure. The resort hosts a spectacular array of attractions and sites, including epic roller coasters, family-friendly rides, nightly fireworks, shows, and the iconic Sleeping Beauty Castle. There are worlds within worlds here, including the Star Wars: Galaxy's Edge and the Avenger's Campus, inspired by the movie franchises now owned by Disney. (Distance from LAX: 35 miles / 56 km.)
The Universal Studios Theme Park is most famous for its exciting rides and attractions based on popular movies and movie franchises such as Harry Potter, Jurassic Park, Transformers, The Simpsons, Despicable Me, and The Walking Dead. It is also a working movie studio. (Distance from LAX: 14 miles / 23 km.)
Six Flags Magic Mountain is best known for its stomach-churning thrill rides. It's not as much of a "theme" park as the others mentioned here, but it does present opportunities to meet characters from Looney Tunes and DC Comics. You'll have a chance to meet Bugs Bunny, Batman, and many other cartoon and comic book personalities. (Distance from LAX: 40 miles / 64 km.)
Knott's Berry Farm is a lot less pretentious than the other LA area theme parks, but it has its unique appeal. It's relatively small, so it's easier on the feet, much less expensive, and has manageable wait times. If your gut is more sensitive, the roller coasters here are a bit tamer. (Distance from LAX: 29 miles / 47 km.)
LEGOLAND was built for families with children ages 2 to 12, but ages 5 to 10 are the sweet spot for enjoying the attractions. The roller coasters are tyke-sized. Miniland USA was built with 32 million LEGO bricks and is quite impressive. (Distance from LAX: 90 miles / 145 km.)
> Book a Car Service to Universal Studios Theme Park from Los Angeles Airport
3. Sports
Los Angeles is one of the world's greatest sports cities. As host to the 1932 and 1984 Summer Olympic Games, the city is now gearing up to host again in 2028. The opening and closing ceremonies will be held in the massive $5 billion SoFi Stadium, the home field for the Los Angeles Rams and Los Angeles Chargers NFL teams. Besides these two professional franchises, the city is home to the Los Angeles Football Club (soccer), Angels (baseball), Clippers (men's basketball), Dodgers (baseball), Galaxy (soccer), Kings (ice hockey), Lakers (basketball), and Sparks (women's basketball).
4. Hollywood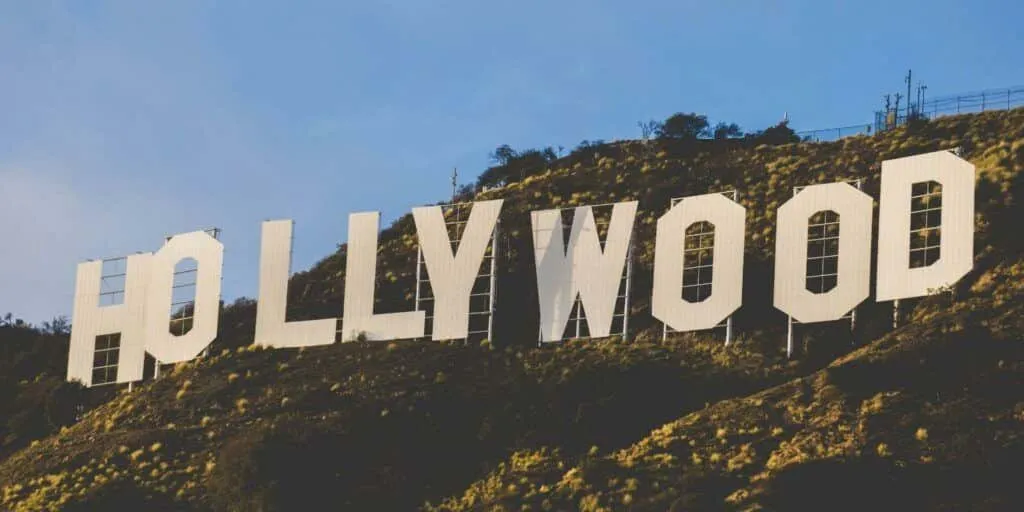 With a neighborhood name synonymous with the movie industry itself, a visit to Hollywood is also a voyage into the nostalgia and hangouts of the famous and glamourous. The Walk of Fame features five-pointed stars embedded in the sidewalks along Hollywood Boulevard. Each star is a monument to the most prominent people in show business, including actors, musicians, directors, and producers such as Marilyn Monroe, Walt Disney, Quentin Tarantino, Elvis Presley, and James Dean.
The most famous building on Hollywood Boulevard is the Grauman's Chinese Theatre. Host to many a movie premier, three Academy Awards ceremonies and numerous other events, it also boasts the world's largest IMAX theater. The building, first opened in 1927, has been a cultural and historic landmark since 1968, and is visually stunning inside and out.
Nestled in the Hollywood Hills, the Hollywood Bowl is an 18,000-seat outdoor amphitheater that doubles as a public park. The venue is the summer home of the LA Philharmonic and has hosted such famous entertainers as Frank Sinatra and The Beatles.
The historic Hollywood Sign sits atop Mount Lee, each colossal letter standing 45 feet (13.7 meters) tall. Although you can't climb up to the sign, it's easy to find a vantage point to view and photograph it. The best place to view the sign is from Griffith Park.
5. Griffith Park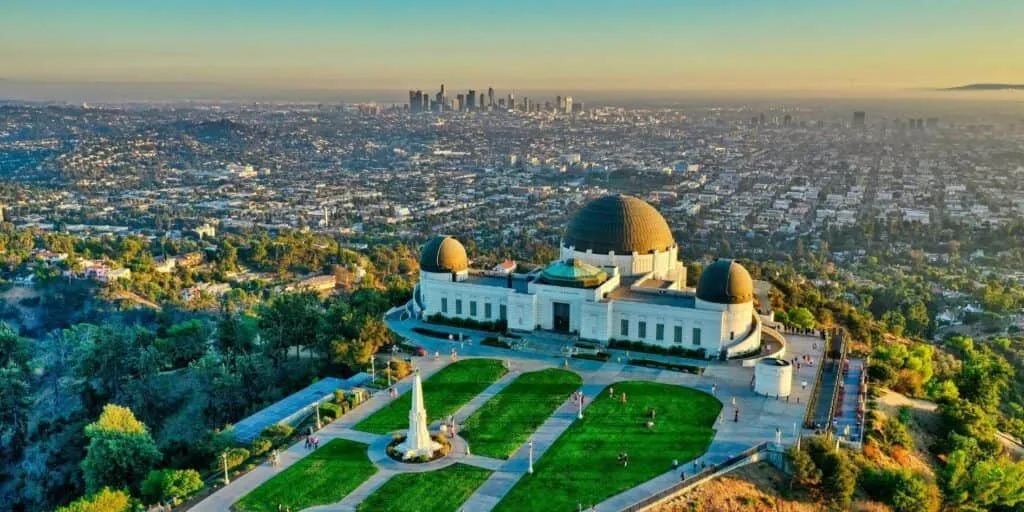 Larger than LAX, California's largest state park occupies 4,210 acres (1,704 hectares) in the Santa Monica Mountains. Griffith Park is home to the Griffith Observatory, the Los Angeles Zoo, trails, golf courses, tennis courts, and even a riding center built for the 1984 Olympics. Its hilltop perch offers spectacular views of Los Angeles and the Hollywood Sign. One highlight worth noting is the Zeiss telescope at the Griffith Observatory, which is open for free public use on evenings when the facility is open. It's a great way to view the many celestial bodies that inhabit our solar system.
> Book a Car Service to Griffith Park from Los Angeles Airport
6. Museums
LA's many fine museums are great places to escape the heat, see some amazing items, learn something new, and have fun.
A destination for musicians and music-lovers alike, the Grammy Museum celebrates past Grammy winners with interactive videos, recording booths, and collections of music artifacts. Attendees can view stage costumes, hand-written lyrics, instruments, and more. They can attend seminars, classes, meet-and-greets, and even showcase their talent in one of the recording booths. (Distance from LAX: 17 miles / 27 km.)
The Getty Center features a massive collection of photography, paintings, drawings, sculptures, manuscripts, and decorative arts from America and Europe, including works from Michelangelo and Van Gogh. The Getty Villa houses ancient Greek and Roman art. From the Villa, you can enjoy panoramic views of the ocean. (Distance from LAX: 14 miles / 23 km.)
At the Natural History Museum of Los Angeles, you can see nature-themed exhibits, dinosaur bones, and wildlife dioramas. It's a great place to take kids, and there is even a Get Dirty Zone where children can play inside a house made of willow branches, and dig in compost bins. (Distance from LAX: 15 miles / 24 km.)
The California Science Center features interactive science-oriented exhibits and an IMAX 3D theater. The Endeavor Space Shuttle, the last shuttle built for NASA, is housed here and is one of the main attractions of the center.
7. La Brea Tar Pits
Take a walk on the prehistoric side by visiting an Ice Age excavation site in the heart of LA. Hot tar has been bubbling to the surface here for about 4,000 years. The La Brea Tar Pits have yielded over 3.5 million fossils from more than 600 species, including dire wolves, mammoths, and saber-toothed cats. You can view many of them in the Page Museum.
Getting Around
Use Jayride to book Los Angeles transportation services outings to all these LA area attractions.
COVID-19 Precautions
On the Jayride website, look for the "COVID-19 Prepared" tag. Companies earn this tag by implementing a minimum of two procedures to reduce the chance of transmission. This may include drivers wearing masks, readily available hand sanitizer, social distancing, extra cleaning of the vehicles, and other Covid-19 safety measures.