In our Meet & Greet series, we meet the people behind some of the amazing transfer companies working with Jayride.com. Heather Woods from Christchurch-based transfer company NZ Look Shuttles gives us local insights into a family-run transfer company, and what it's like working in a city that is re-building itself from the ground up.
Heather Woods knows that owning a family-run transfer company isn't about sitting at a desk and fielding out jobs to a corporate team of drivers. It's about making a connection with customers, working closely with her team, and getting the job done, as she's found since she and her family took over NZ Look Shuttles in 2017.
'We're the owners and drivers, which means we're on the ground, talking to customers directly and making sure we're giving them a great experience.'
And it's not just airport transfers that Heather and the team offer Christchurch locals. She says their business model is all about helping people get from A to B.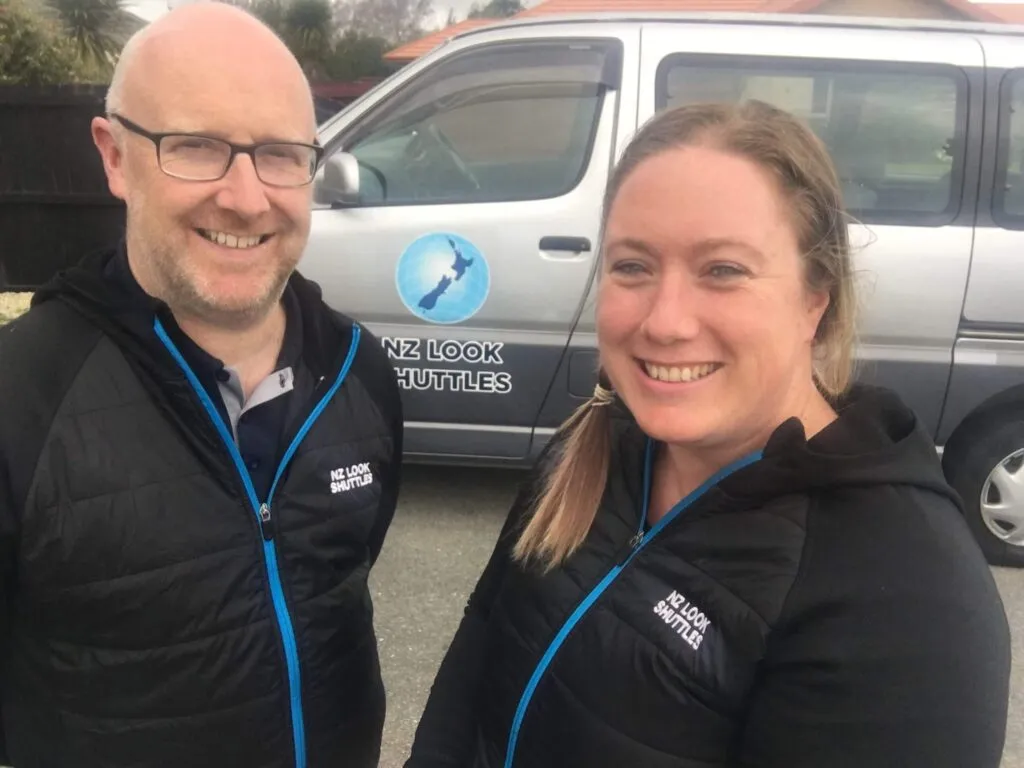 'We help businesses move their people around easily, we work with schools to transport students to events, and we have loyal locals who support us. Anything from airport jobs, events around the city, even just taking people out for dinner! We do it all.'
Heather understands that good customer service is paramount to a successful business, especially in the transport industry, but that there's no 'one-size-fits-all' approach.
'It's a case of understanding different people and what they want. Some people like to sit in the back and take calls or work, and that's totally fine and we let them be. Others like to sit up front and have a chat, and by the end of the trip they're like family! We get a mix of everything, and we try to give each customer the experience they're after.'
And sometimes, the key to great customer service is simplicity.
'We keep it simple and don't overcomplicate things. Travelling should be as stress-free as possible, and we just want our customers to get the best value, and get to where they're going on time with no hassles.'
Working in a city like Christchurch hasn't come without challenges though, as devastating earthquakes have hit the economy and the locals hard. But Heather says the city is rebuilding, and it's an exciting time to be there and watch the area transform with a new energy.
'New buildings and businesses are opening every week, which is bringing the locals back to town. Tourists are spending more time and money in the city, which is great for the economy, and once all the construction and road works are complete, it's really going to be quite a sensational and modern city.'
And as for things to do, Heather has lots of local, insider tips to keep visitors entertained.
'There's so much to see and do here, but it's not always obvious. There are lots of great shops, restaurants and beautiful spots tucked away in between buildings and along the country roads. Keep your eyes open and you'll find amazing things where you least expect them. And there's loads of street art around the city – with more appearing each day.
'Of course, there's all the usual touristy things, like city walks and punting along the Avon River. But I love taking people on day trips to the nearby village of Akaroa – it's always stunning. There's lots of boutique shops, cafés, and the view at the end of the pier is magical. If you've got time, it's nice to sit down for a meal and some wine and just enjoy the atmosphere of this charming village.'
You might also like: The Top Destinations for 2018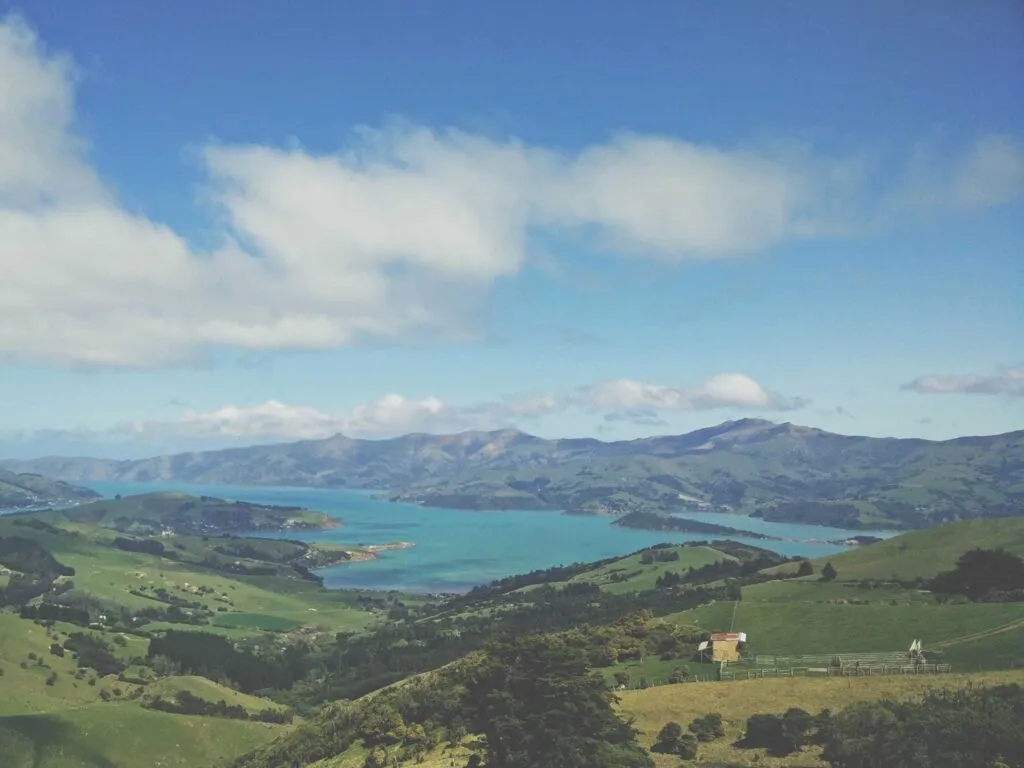 As for Heather's favourite things to do in Christchurch? She reckons there's something for everyone, whether you're a foodie, love markets, on a family holiday, or are an active traveller.
'If you love coffee and cake, I'd head to the Raspberry Cafe at Tai Tapu. There's lots of outdoor space for kids to run around while you relax with something delicious. And in summer you can pick raspberries!
'There's also loads of parks throughout the city. If you're an active person who loves hiking, biking or adventure, you're probably in for a surprise with all the options available. Christchurch Adventure Park has recently reopened and there's parks and tracks all through the Port Hills.
'Even just heading over to Lyttleton Market on a Saturday morning is lovely. If you drive a bit further around to Governor's Bay Hotel for a pub lunch afterwards, you'll get amazing views on the way!'
New Zealand is renowned for its sporting teams, and Heather says they're fortunate enough to work with some of the country's sporting stars.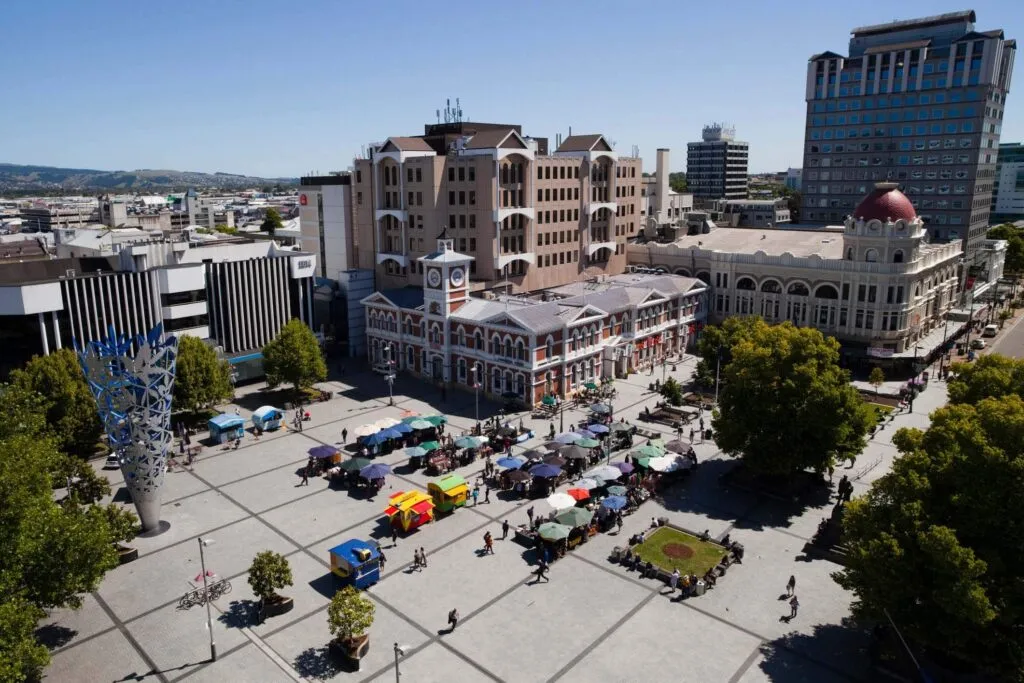 'We're lucky enough to work with some high-profile sports personalities. We transfer the Black Caps and White Ferns (NZ's national men's and women's cricket teams) when they're in town, and we recently had the West Indies men's and women's teams, and also the English men's cricket teams travel with us.'
But it's not just sporting stars that Heather recognises in her work.
'There are usually familiar faces around the airport, too; politicians, entertainers and athletes all in transit. It's always funny watching people spot a famous face and awkwardly approach them for a photo or autograph!'
Of course, it's not just famous faces that Heather and her team help get to where they need to be; there are benefits for every type of traveller to book an airport transfer, especially if you're arriving in a new place.
'The one thing I hear most from customers is, "Thank god you're here!"'
'I think after travelling for long periods of time, people are incredibly grateful to have someone else do the heavy lifting and all the thinking for them, especially in bad weather or the darkest hours of the night. Arriving in a different city can be overwhelming, so we help people feel safe and comfortable.'
But while Heather and the team remove one of the biggest challenges in travel – seamless transport to and from the airport – the industry isn't without its own challenges.
'One of the biggest hurdles for us is time management. We schedule bookings carefully and make sure no passenger is ever left behind. Having said that, we can't control traffic or flight schedules.'
But most people are understanding, she says, and despite challenges in the industry, Heather loves the job and always finds a way to have fun.
'When we're waiting at the arrivals gate for passengers, all we have is a sign-board with their name on it. I love trying to figure out where the person is from and what they might look like. Sometimes, they'll walk through the gate and you say to yourself "that's my customer!". Other times, you're way off the mark!'
When asked about the future of the transport industry, Heather says while technology certainly has a role in making travel easier, driverless cars are not so much a threat.
'A driverless car can't carry bags or provide comfort; that's what we do. We have a lot of international passengers who have stepped out of their comfort zone by travelling to a new place, and we help ease them in.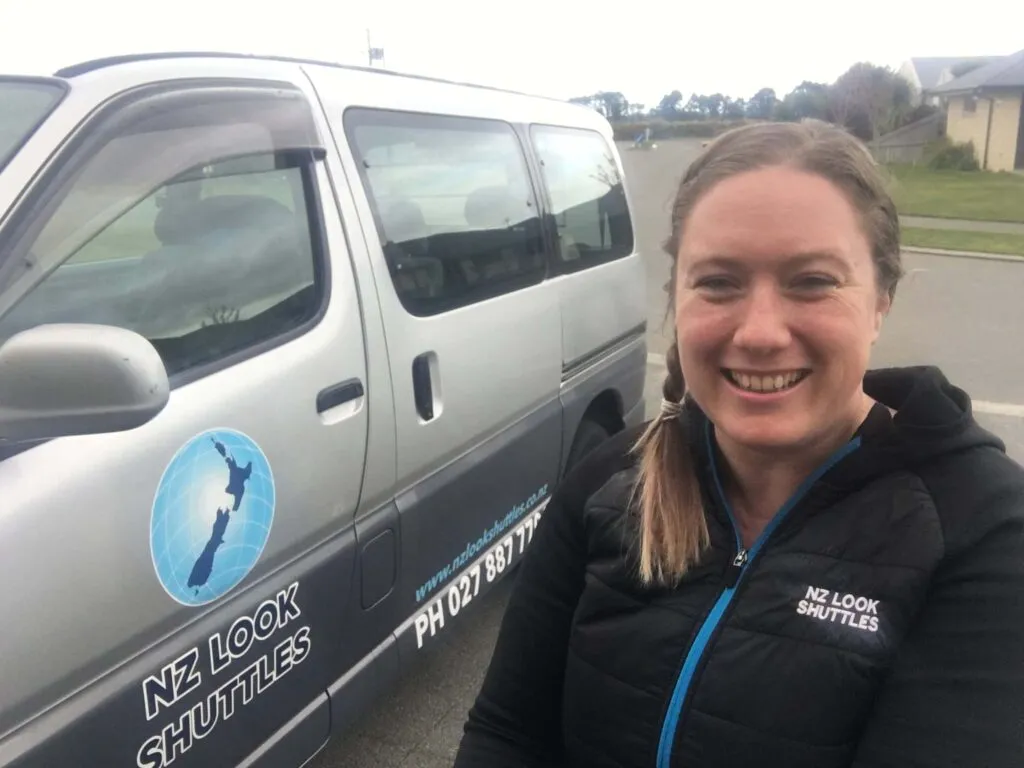 'Families travelling with children always seem the most grateful to have us there, ready and waiting with car seats installed and the understanding of just what they're going through.
'Technology can be a great thing! But until artificial intelligence can decipher emotions or know which day trip spot is better on any given day, I don't see driverless cars being a source of competition.'
And for anyone starting out in this industry, or thinking about it, Heather has a few words of advice.
'Find a mentor. Someone who knows what they're doing and can help you find your niche, and be strategic about dominating it.
'And women – we need more women getting involved in this industry!'
Travelling to Christchurch, New Zealand? You can pre-book your airport shuttle with NZ Look Shuttle on Jayride.com.