Last Updated on August 9, 2018
Meet Jayride.com customer Jill Reynolds. She's about to embark on a trip from Melbourne, Australia, to London, UK on her own for the first time. Understandably, Jill's got a few pre-travel concerns, especially as a solo female traveller. The team at Jayride.com help her out with some of her pre-travel questions.
Jill Reynolds is no stranger to travel; this 57-year-old teacher from Melbourne has travelled through Asia, Australia and across Europe, but always with a travel companion. This year though, she'll be embarking on a trip all the way to London on her first ever solo trip. She's excited, but without another person to travel with, she's got a few questions and concerns before she jets off.
The team at Jayride.com asked her what she's most worried about in a bid to ease her travel anxieties before her big London adventure.
'My flight arrives in London quite late, so I'm not sure how to easily get to my hotel from Heathrow Airport? I don't want to try and navigate a new train system straight away, especially with my big suitcase.'
Luckily, this is Jayride.com's specialty! Navigating a new city can be difficult, especially if you're arriving at night and are still working out your bearings. Plus, if you've been on a long flight, chances are all you'll want to do is get straight to your hotel to relax.
While the Tube does run from Heathrow to central London, if you're new to the city and have never navigated the Tube before, the best way to get from LHR to your London hotel is with an airport transfer. You can search and compare hundreds of transfer companies on our website and simply choose the right one for you, whether you want a shared shuttle or a private transfer. That way, all you need to do is let your transfer driver take you to your hotel. Easy!
'Can I organise a meet and greet at the airport? It's such a huge airport, I'm worried about getting lost.'
Meet and greets are a great option if you're unsure of navigating such a huge airport like Heathrow and want to be able to find your airport transfer easily. If you book a private transfer, you can opt to include a meet and greet in your booking and your driver will meet you in the terminal and take you to your vehicle.
'How do I confirm that I'll get picked up from my hotel back to the airport at the end of my trip?'
If you book a return airport transfer through Jayride.com, your transfer company will confirm your return journey with you, so no need to stress about it. You'll have the contact details of your transfer company emailed to you as well, so you can always contact them to confirm your return pick-up for peace of mind.
'I've just realised that my Australian passport validity is coming to an end. How long does my passport need to be valid for when I travel?'
While your Australian passport is valid until the date of expiry, many countries require your passport to be valid for at least six months beyond your planned stay. The UK Government website has plenty of information for you to check your passport and/or visa requirements, and it's always better to play it safe.
Note: It's usually six months from the date you return back to Australia, not the date you leave.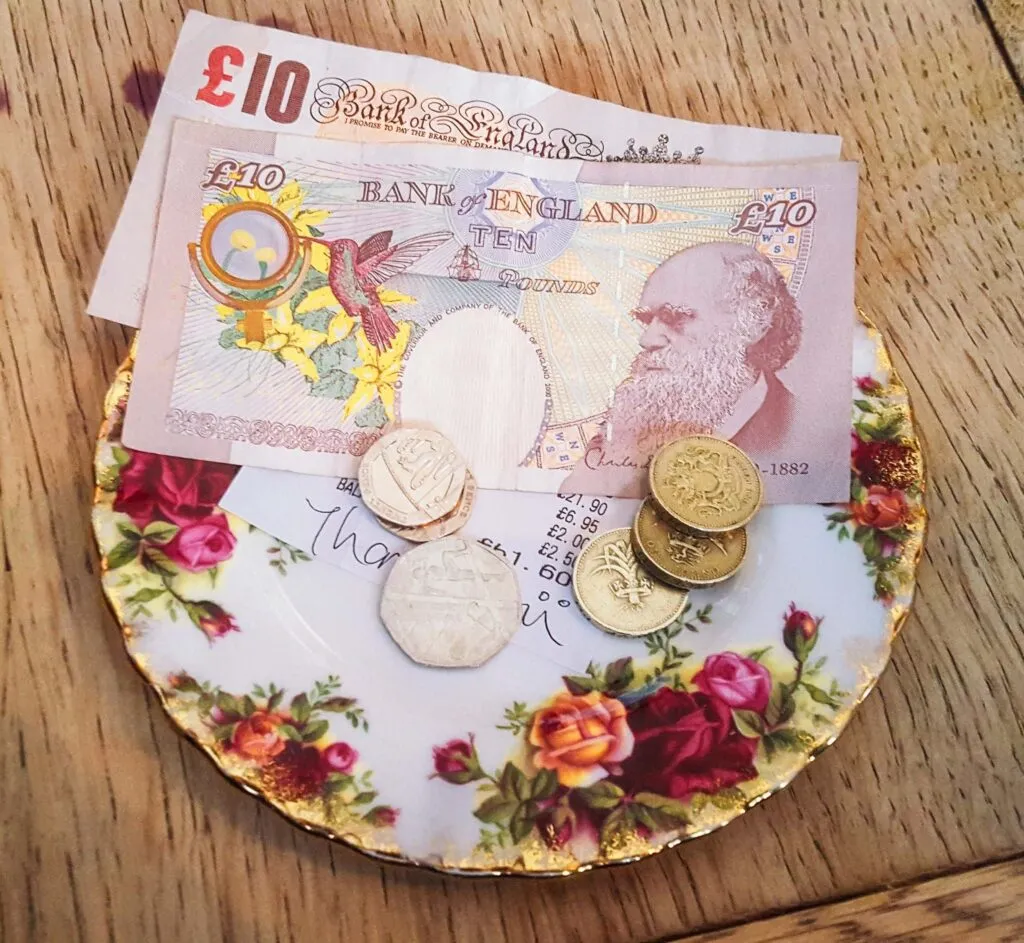 'What's the go with tipping in the UK? I don't want to make a faux-pas by not tipping, or accidentally tipping too much.'
The do I, don't I? tipping saga can be a constant source of confusion for travellers, but you'll be pleased to know that tipping in London is very similar to tipping in Australia. Tipping is customary in restaurants, usually around 10-15 percent of the total bill, and many people like to tip taxi and minicab drivers for good service, too.
Be aware though, in London and other cities in the UK it's becoming common practice for a service charge to be added onto the bill. Always double check your bill at the end of the meal so you don't double up on tips and service charge, and if you weren't happy with the service then it's completely fine to ask for it to be removed – it helps to explain to the waiter why you're removing the service charge, so they understand. Ultimately, tipping is discretionary and should be done to reward good service (unlike the US, where it usually forms a part of a waiter's salary).
'I've heard that the Tube is the best way to get around in London, but I'm a bit nervous about navigating my way around on the Underground. What are my options?'
It's true that the Tube is a great way to get around London, and it's great to do it at least once when you're there – it's the oldest underground railway network in the world, so you can tick that off your list! It's actually very simple to navigate, but we understand that it can be daunting for first-timers.
If you do use the Tube, consider getting an Oyster card so you can top up, and tap on and off easily without having to buy a paper ticket each time. If you're not comfortable with the Tube, London buses are plentiful (and actually a fantastic way to do some free sightseeing!), and if you're mainly in central London then consider walking – the centre is very walkable and full of great sights.
'Unlike travelling to places like Asia, I don't need vaccinations for this trip to the UK. Do I still need to see a doctor before I leave?'
It's always recommended that you visit your local GP or travel doctor for a check-up before you travel, even if it's a familiar destination. Discuss your travel plans with your doctor and any health implications before you leave to avoid nasty health surprises while overseas.
If you're struck down with illness while you're away though, let family or friends know back home, and alert hotel staff of your predicament. It can be stressful when you're sick and on your own, so let others know if you're unwell.
The health system in the UK is similar to that in the Australia, and you should easily be able to see a doctor if you need to. Australia and the UK have reciprocal healthcare agreements – you can find out more about that on the Australian Government's website – but it's always best to be fully covered with travel insurance. As well as medical costs, you'll be covered for other travel concerns such as theft and cancellations.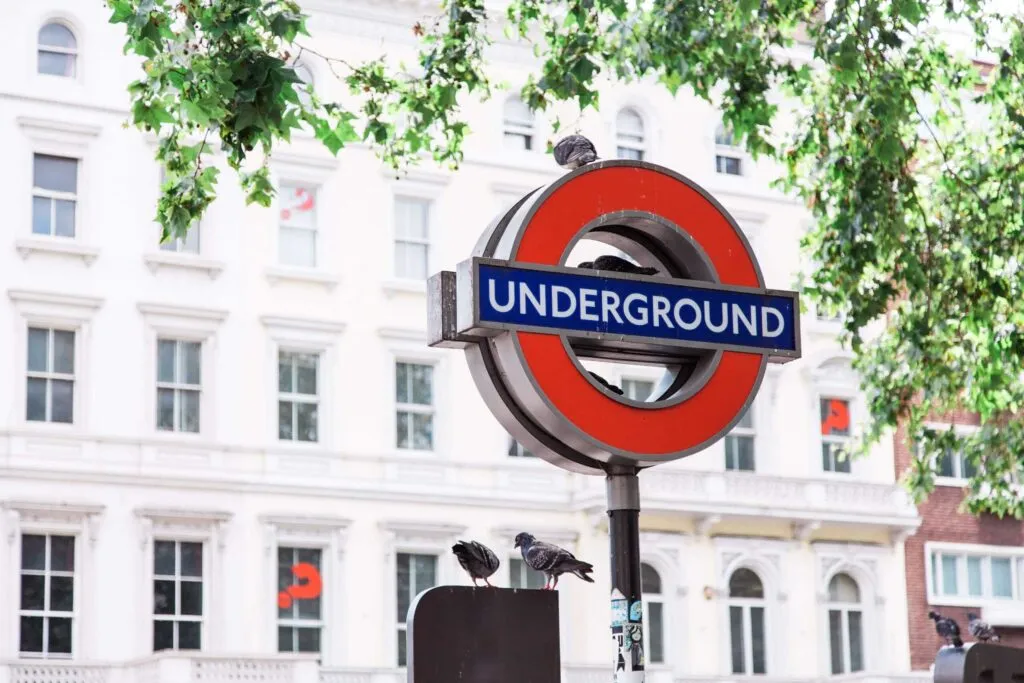 'How do I make sure my passport, cash and cards are secure when I am out and about?'
You have a number of options to keep your valuables safe when travelling. If travelling with a daypack, you can place your important valuables like cash, wallet and passport in a pocket and then place a lock on the zipper so pickpockets are unable to access it easily. You can also purchase a travellers' money belt to conceal under your clothing, and keep your passport, ID and cash hidden away as you sightsee during the day.
Alternatively, leave your valuables in a hotel safe and only take small amounts of cash out with you during the day. As with all travel though, it's important to use common sense and be aware of your surroundings. As when you're travelling in any major city, have your wits about you with pickpockets. London welcomes more than 19 million tourists a year, so some popular touristy areas – like the Tube, Leicester Square and Oxford Street – can be worse than others.
'What time does it begin to get dark in London in January?'
You'll find in the depths of a UK winter that it starts to get dark in the late afternoon, as the sun sets around 4pm. Don't worry though – the Brits are very used to this and activites carry on as normal, but it actually gives a great excuse to visit some of London's incredible free museums, cosy pubs, iconic department stores or catch a theatre show. Trust us, you won't be bored in London in the winter!
Jill is travelling to London via Dubai in January. All the best with your trip Jill!
Are you a Jayride.com customer with questions before your trip? Get in touch! Email kate@jayride.com or leave your comments below.