Last Updated on February 27, 2019
From understanding the different types of airport transfer options available to book on Jayride.com, to using our star rating system, requesting extra luggage and booking extras such as children's seats, we take you through how to best use Jayride.com to compare, find and book the perfect transfer for your travels.
We know that booking an airport transfer is often the last task on the travel to-do list; it can be a tedious job to work out how to get to and from the airport with ease.
Jayride.com makes that part easy for you by letting you search and compare thousands of different airport transfer companies at hundreds of airports across the world, to find the solution that's right for you – from luxury private cars to shared shuttles, and everything in between. Our star ratings and real passenger reviews help you to make an informed decision on which transfer company is best suited to your needs, so you can enjoy seamless door-to-door travel and a stress-free start to your trip.
So what are the different airport transfer options available?
Shared shuttles
Shared shuttles are a great option for the budget-conscious traveller, as this type of transfer is generally cheaper than a private transfer. A shared shuttle may pick up a number of passengers from the airport and drop each off at their hotel, so there are usually a number of stops along the way. If you're on a budget and don't mind meeting a few new people and stopping on the way to your destination, a shared shuttle might be the best option for you. When using Jayride.com, type in where you want to go, and a list of available transfer companies will appear. Click on the 'shared' tab to see the shared shuttle options available to you.
Shared shuttles are perfect for: The budget traveller
Private transfers
If you'd prefer your own vehicle to go straight to where you need to be – you're travelling with family, in a group, or on business for example – then a private transfer is the best option for you. Meet and greet is usually available with a private transfer booking (subject to the transfer company's policies) so you can find your driver straight away without trying to navigate the airport. This is especially useful if you have children in tow and want to get them into a vehicle quickly and without hassle. With a private transfer, you can also book children's seats in advance, so it's the perfect option for travelling families.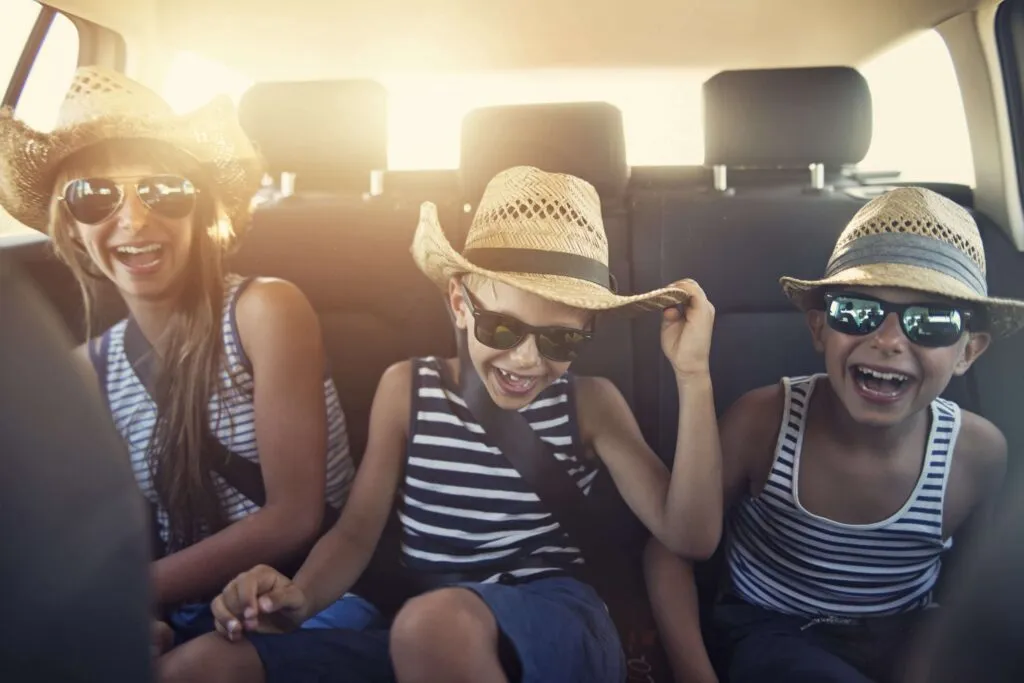 Private transfers are also the way to go if you're travelling with extra luggage or over-sized luggage (like skis, surfboards or musical instruments) and need a larger vehicle to accommodate your needs. Taxis and Ubers don't always have on-demand vehicles to cater for these requests, but we give you the option to let your transfer company know your needs in advance. Simply write down your request, whether it be a child seat or extra luggage space, in the 'extras' field of the booking form.
When you're comparing airport transfer options available, click on the 'private tab' of the search results to see all the private airport transfer options available to you.
Private transfers are perfect for: Families, couples, business travellers, those with extra luggage, big groups.
You might like: Meet Our Customers: Jill Reviews Jayride.com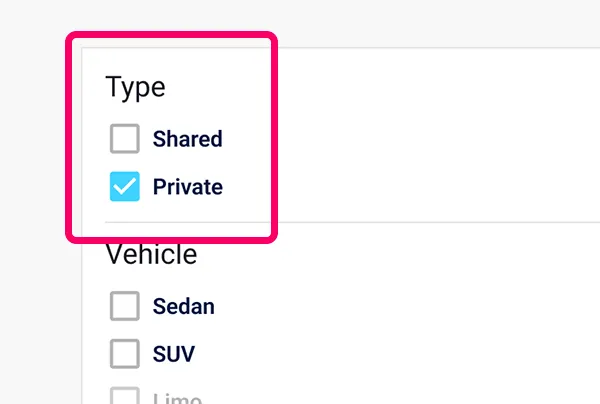 Luxury vehicle services
If you want a bit of luxury on your travels, it's a special occasion, or you just enjoy arriving in style, then why not book a luxury vehicle to get to and from the airport? We have a number of fantastic luxury transport companies listed on Jayride.com, so if you're travelling for business, booking ground transport for an executive or travelling to the airport for your honeymoon, add a touch of opulence to your journey with a luxury vehicle. You'll find luxe vehicle options, including limousines, in the private transfer search results.
Private luxury vehicles are perfect for: Honeymooners, executives, luxury travellers, bucket list travellers
Jayride.com star ratings
Transparency and honesty are important to us, which is why each transfer company listed in your search comes with a star rating; real reviews of the transfer companies from passengers who have travelled with them before and have rated them on quality and reliability. By reading reviews of transfer companies, you can make informed decisions about which option is right for you. Simply click on the star rating of each company to read reviews from previous customers. To easily find transfer companies with the highest star ratings, simply click on the tab 'best rated' to see what other customers have said about them.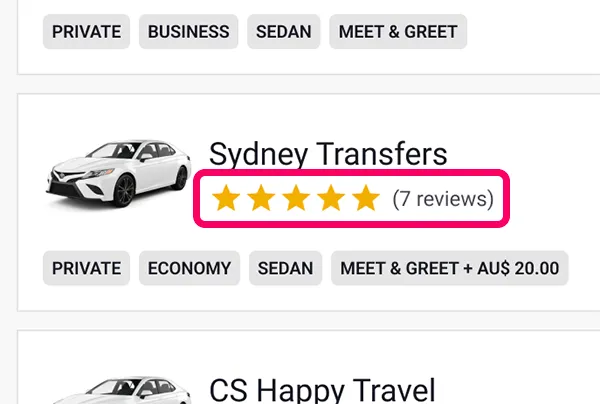 Once you've decided which airport transfer is right for you, it's time to book. You'll receive instant confirmation straight to your inbox with your transfer company's contact details so you can contact them directly with any questions you may have, giving you peace of mind that your airport transfer is pre-booked. Then all that's left to do is enjoy your trip!